Regular price
Sale price
$55.00 USD
Unit price
per
Sale
Sold out
We come to you! (Central Florida Area) :)
Create scents you love w/ people you cherish. (Priceless)
Discover the world of fragrance and create your very own signature scent at Opulence by JAI Scent Blending Workshop!
In this workshop, you'll learn the art of fragrance creation and have the opportunity to create a custom fragrance that is uniquely yours. Our experienced instructor will guide you through the process, teaching you about the different notes in fragrances and how to combine them to create a delightful and unique scent.
You'll have access to a wide variety of high-quality fragrance oils, including floral, fruity, spicy, woody, and fresh scents, and you'll learn how to layer and blend them to create a fragrance that suits your personal preferences. Whether you want a scent that's light and fresh, warm and cozy, or rich and luxurious, you'll have the opportunity to make it happen.
At the end of the workshop, you'll have a candle of your custom fragrance with your own personalized label and beautifully bagged to keep, along with the knowledge and skills to continue creating fragrances at home.
You'll be able to set an atmosphere for your space with a scent you're GUARANTEED To Love and a Creation Truly Your Own.
Your Signature Scent formula will be saved in our formula vault, for re-order.

Includes Wine and Music #winwin
Your experience is 1-2 hrs long, depending on the number of people and fun you're having!
My gift to you: A Phenomenal Memory you'll NEVER FORGET.
Inquiries on us traveling outside of central Florida are available upon request. Contact Us
Shipping

Handmade in the United States

Free shipping in the USA
Share
View full details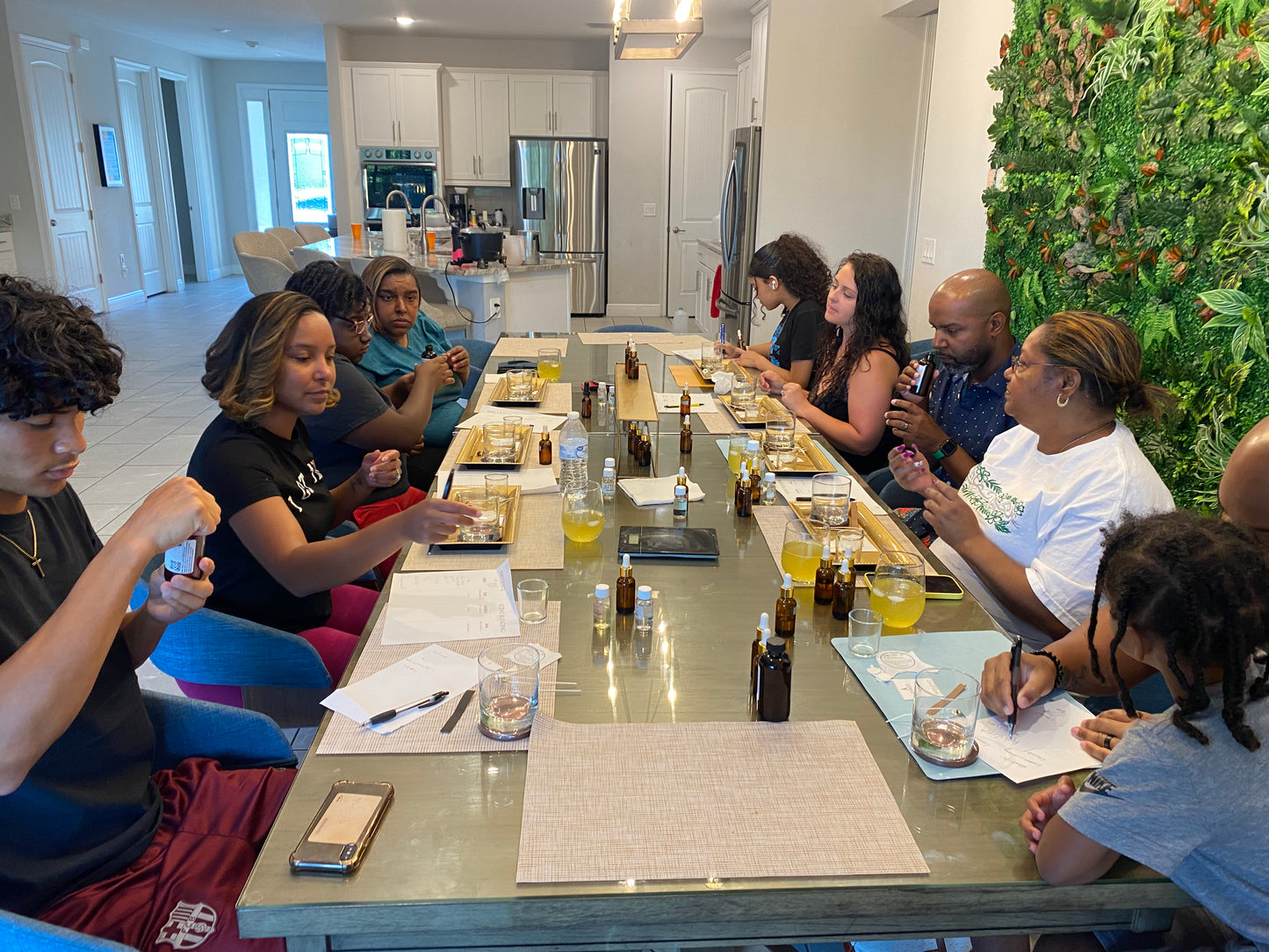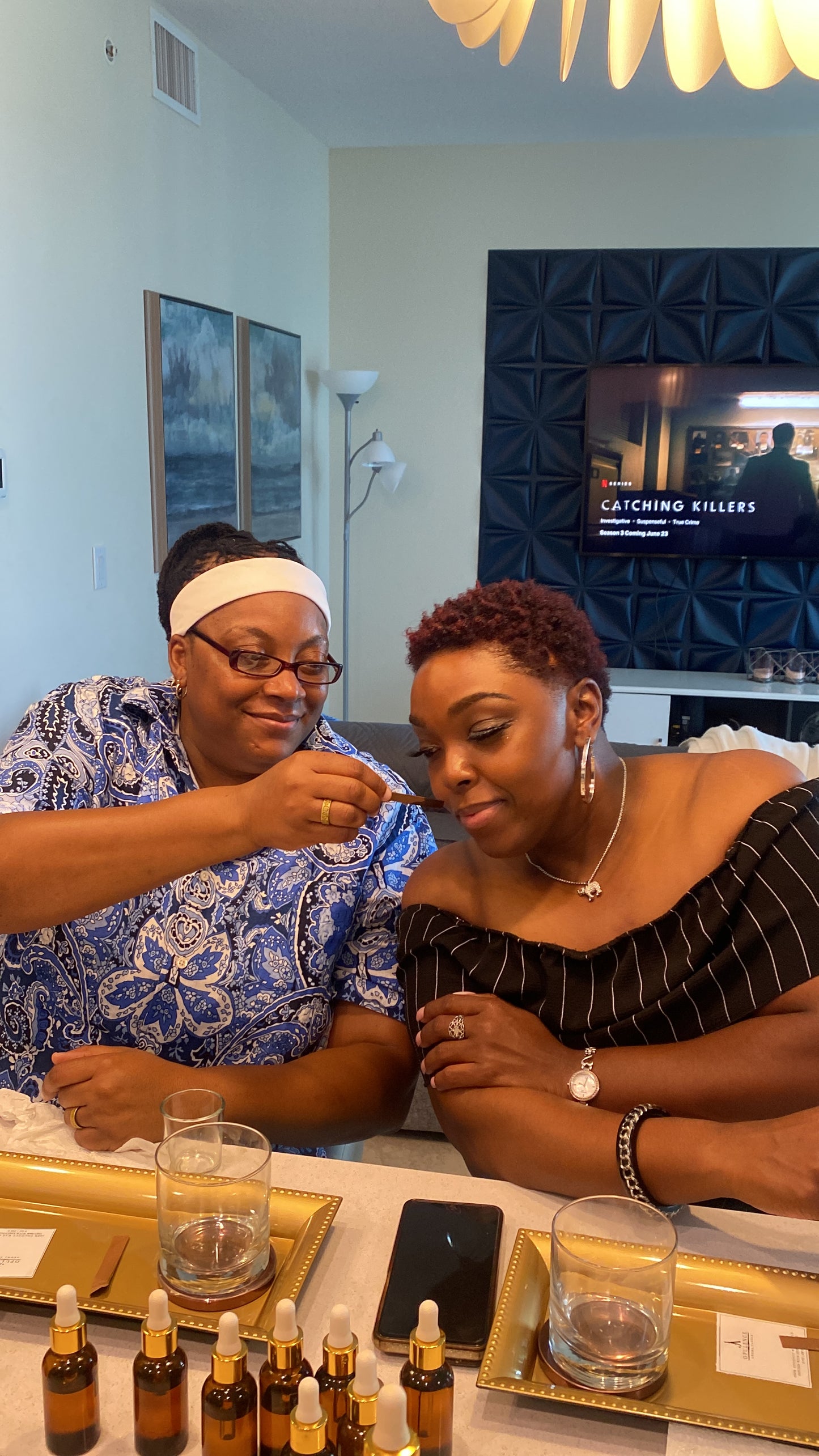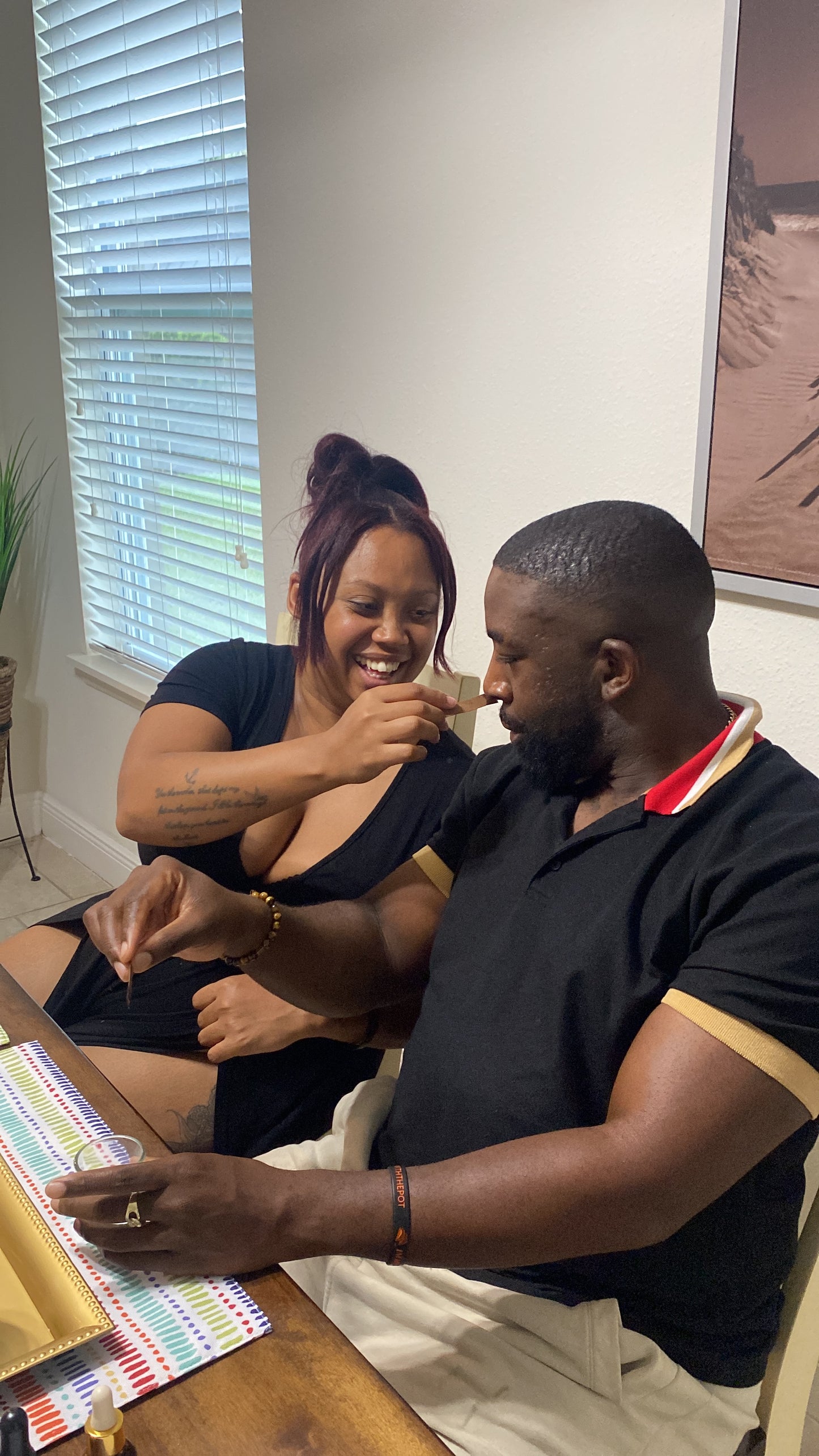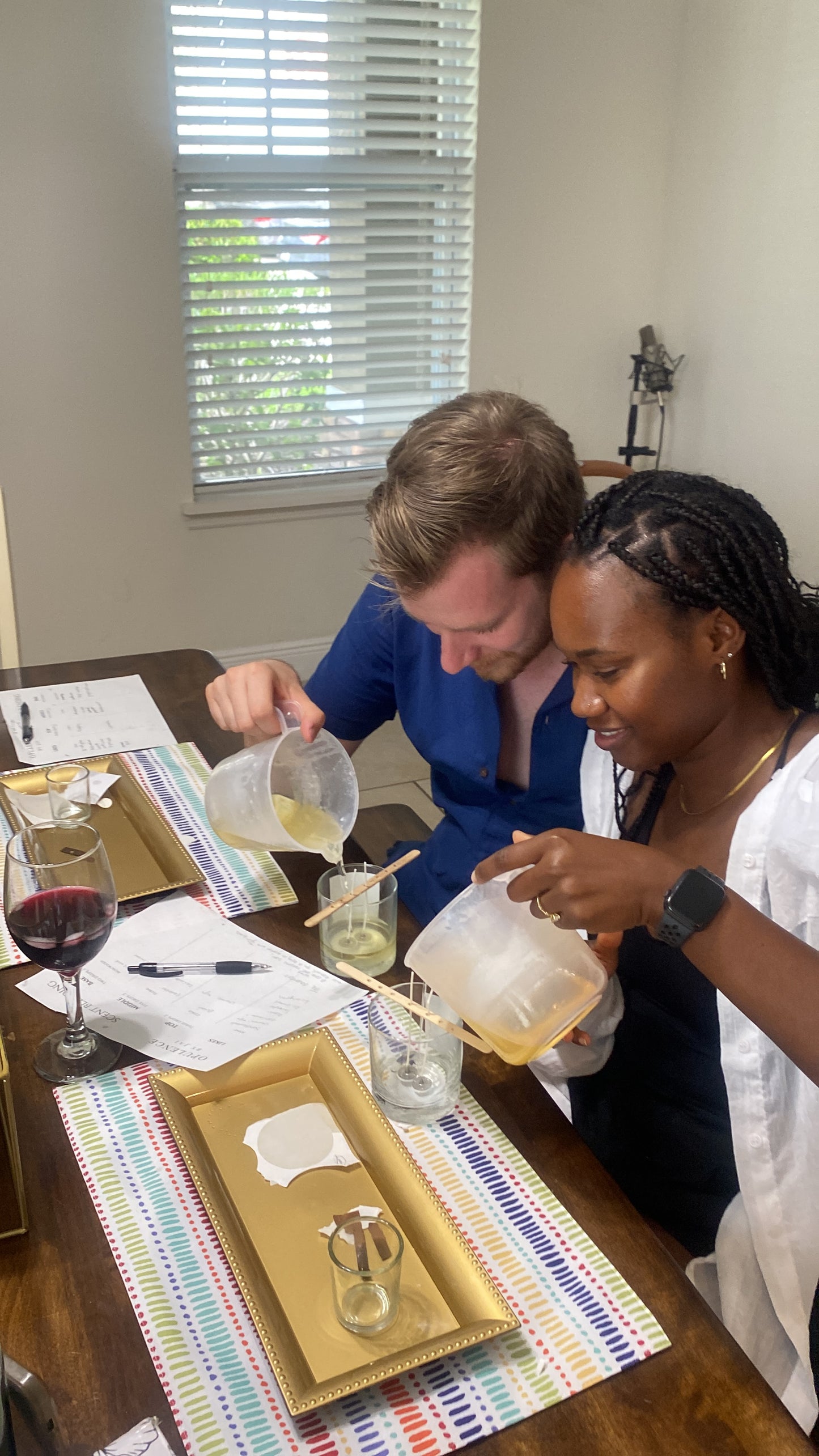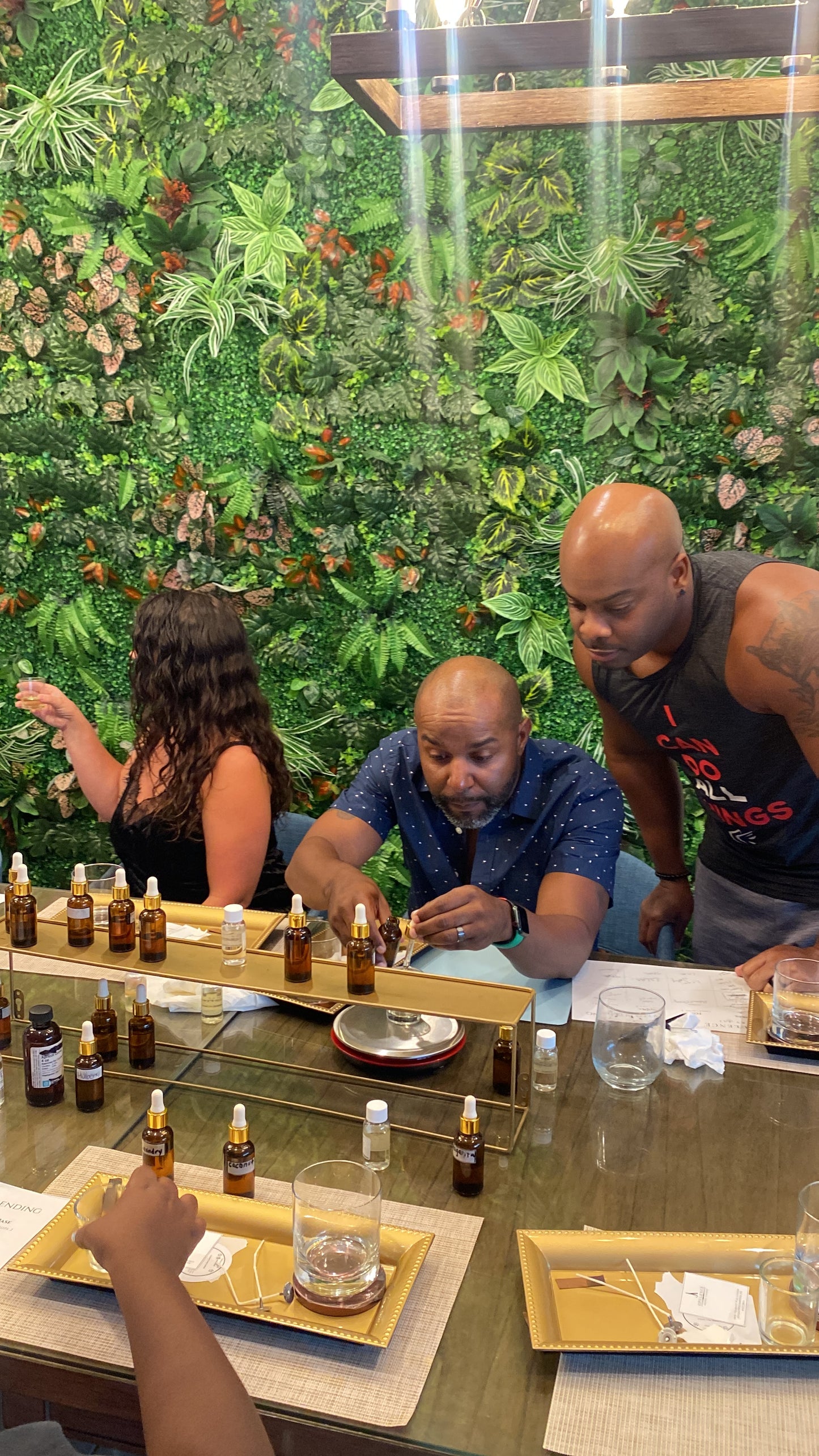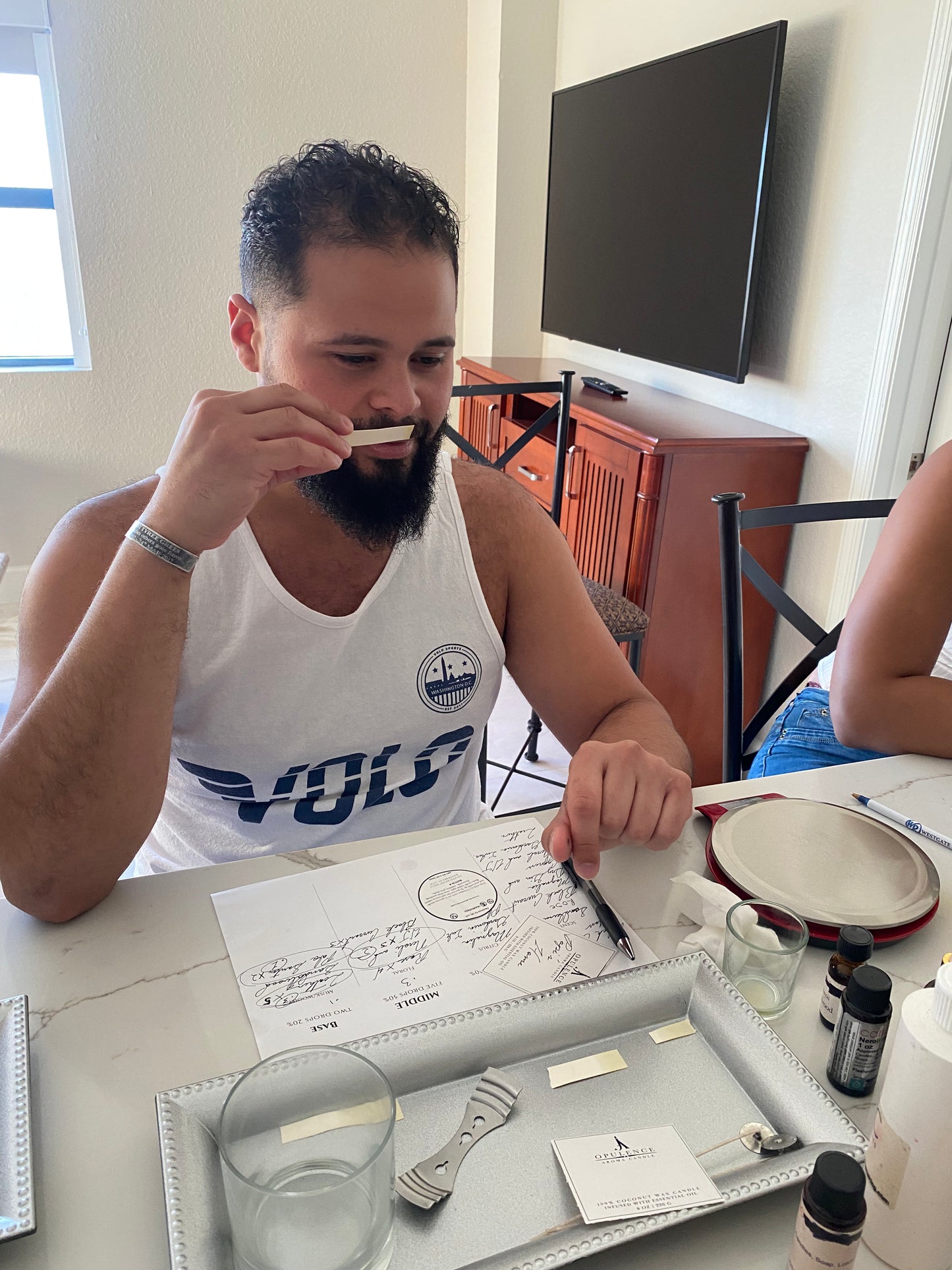 Extremely Fun!
Tykeshia was extremely cool. My family and I had so much fun making our scents. I struggled trying to pick a scent and she was very patient with me. We all loved how our scents came out. I will definitely be ordering it in another form.
Wow! Just wow!
Wow!! Talk about expertise! She was amazing! It's always great learning something for the first time and she made it very easy and understanding for all of us! Very memorable moments created!
Definitely recommend: We all were impressed!
20/10
Great time!!
We had a great time. My family is still talking about it and would love to do it again this was something they would have never thought about doing.
amazing!!
Tykeshia was simply Amazing! from start to finish. recently had the experience of making scented candles with my good friend. Tykeshia class was filled with valuable insights hands on learning. our instructor was amazing at guiding us through the intricate world of scents. Tykeshia knowledge and expertise was evident from the moment she started our class. she had an uncanny ability to convey complex concepts, in a way we could understand. Tykeshia enthusiasm for perfume was infectious, and made the entire class enjoyable and engaging. she shared fascinating anecdotes, historical references, and personal experiences which added a unique depth to the learning process. it was evident Tykeshia loves what she does, and it was indeed a pleasure to take the class! Thanks Tykeshia we wish you continued blessings..
Book now!!!
If your thinking about booking... do it! Tykeisha was thoughtful, creative and had great energy.
She brought us some great wine and set the tone for our session. She even recommended some other activities we could do while in Orlando. She did a great job explaining and even stepping in to make sure we had nice smelling candles. This is a experience you wouldn't want to miss out on.